Description
Questions? Jump on our Discord server where we and other users can help you or contact us via Twitter.
The PCB finish is ENIG.
How to use
1. Insert the cart you wish to play and start your GB.
2. Enter in a code using the up/down/left/right arrow and press A for that code to appear in the list of codes. You can press B to delete the last code. Press select to view a list of pre-defined game codes.
3. Once you are ready, press the start button. The GB will reset and the game will start.
How to modify pre-defined game codes
Insert this cart into a flasher such as GBxCart, backup the save file, once you are done editing the save file, you can restore it.
Option 1: You can use the online GameXploit Editor provided by orangeglo
Option 2: Using the HxD hex editor, scroll down to 0x300 and you will see the names/codes there so you can understand the format.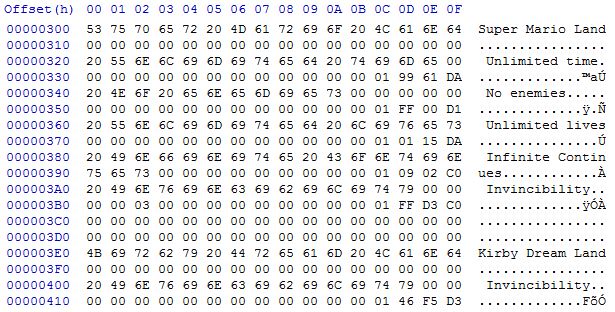 We firstly have the game name SML on the first row. The second row has been left blank (00s). We placed a space before "Unlimited time" so it's indented. At 33C we can see the Gameshark code of 01 99 61 DA. With that format, you should be able to add codes to the end of the list and format the list to your liking.