Description
Specs
ROM: 512KB (SST39SF040). First 32KB is used by the loader.
No saves supported
The PCB finish is ENIG.
When you place an order, if you would like the flash cart to be programmed with a ROM, you need to supply it to us via email (you can reply to your order notification). It will be tested for 20-30 seconds on a Gameboy Advance to ensure it works, if it doesn't work, we'll contact you. If you don't specify a ROM, it will be loaded with the MGB program.
Writing to the cart
Download the standalone 32KBx15 flasher program: GBxCart_RW_32KBx15_Flasher_v1.1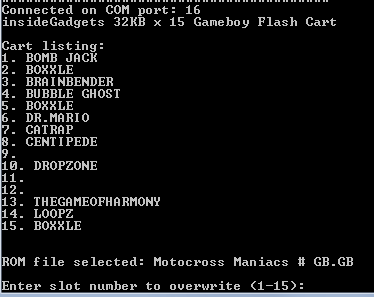 Simply drag and drop your rom file and enter in the slot number you wish to overwrite.