Out of stock
[Discontinued] RGB Battery Indicator for DMG
$0.00 USD
Replace your red LED for a RGB LED which changes depending on the battery voltage! It switches from green to blue and then red. The LED brightness is set to low and there may be a little bit of light bleed on the DMG.
Just de-solder the existing LED, place our board where the LED should be and solder the power wires. You need to supply your own wire.
Additional information
| | |
| --- | --- |
| Weight | 6 g |
| System | DMG |
| Battery type | LiPo (4.2v), LiPo (4.2v) with diode, Rechargeable AAs (1.2v) |
Installation (DMG)
1. De-solder the existing LED using a soldering iron to heat up both of the LED pads and gently pull it out.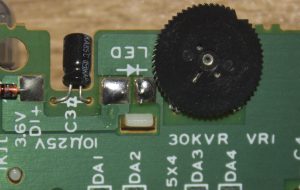 2. Solder the power wires (red and blue) to the board and position as pictured and route the power wires over the capacitor so they are out of the way. You can use a small amount blu-tack on the bottom side.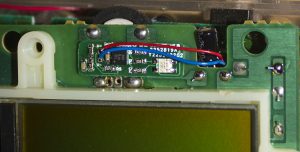 3. Solder the power wires as pictured.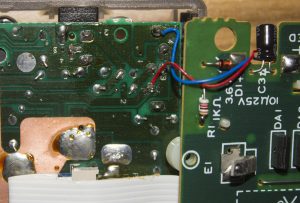 4. Before screwing the case together, test fit the top shell to ensure the LED alignment is correct. Once alignment is correct, you can put everything back together.
Only logged in customers who have purchased this product may leave a review.