Description
As a minimum you should pre-tin the BT- pad with solder, it may take 3-4 seconds as there are no thermal reliefs on that test pad. It's recommended to pre-tin the other pads as well to make the install quicker.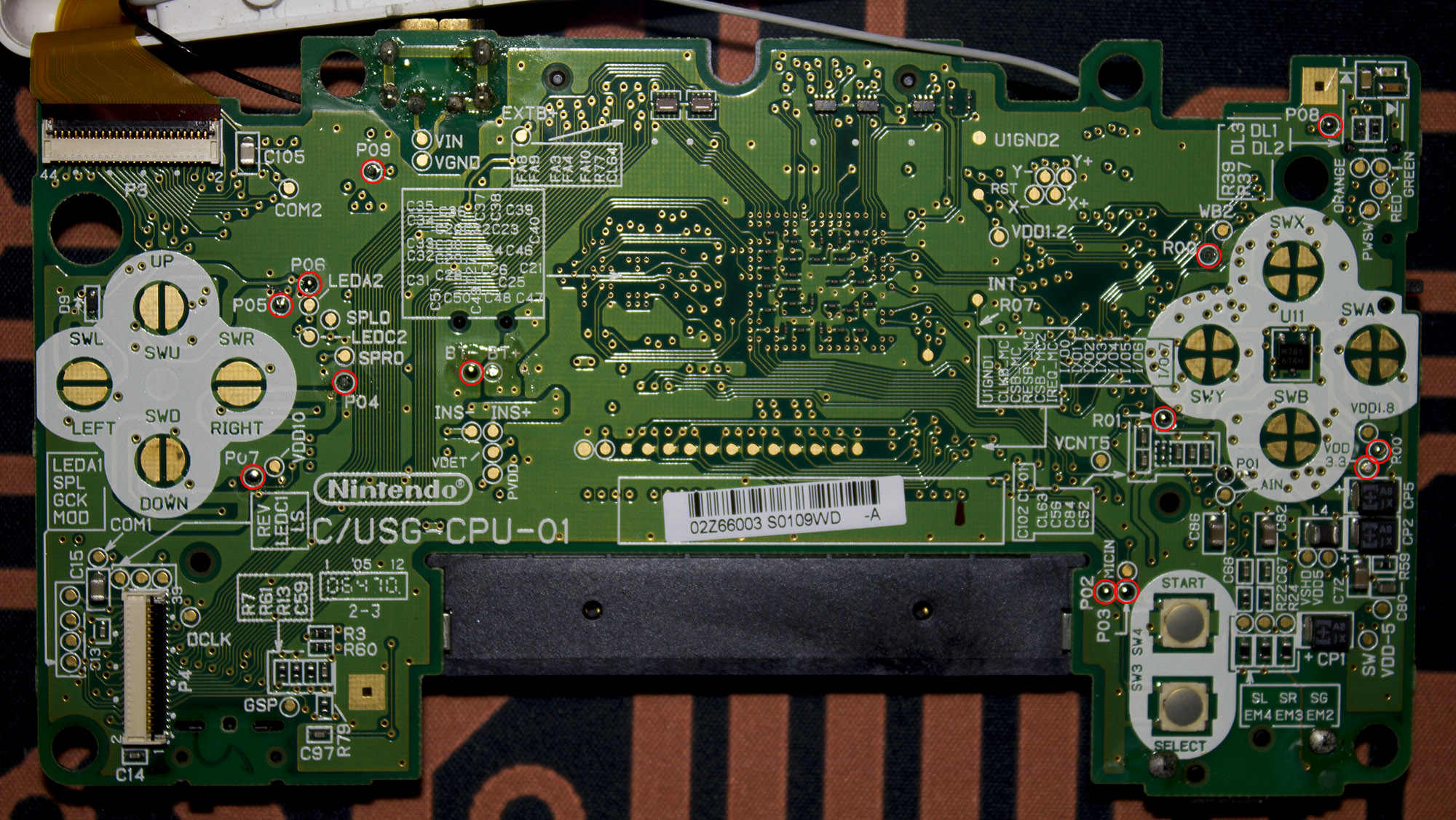 Lay the flex board over the PCB and align it. You can use tape or blu-tack to hold it in place. Apply some solder to tack the flex pad to the PCB pad.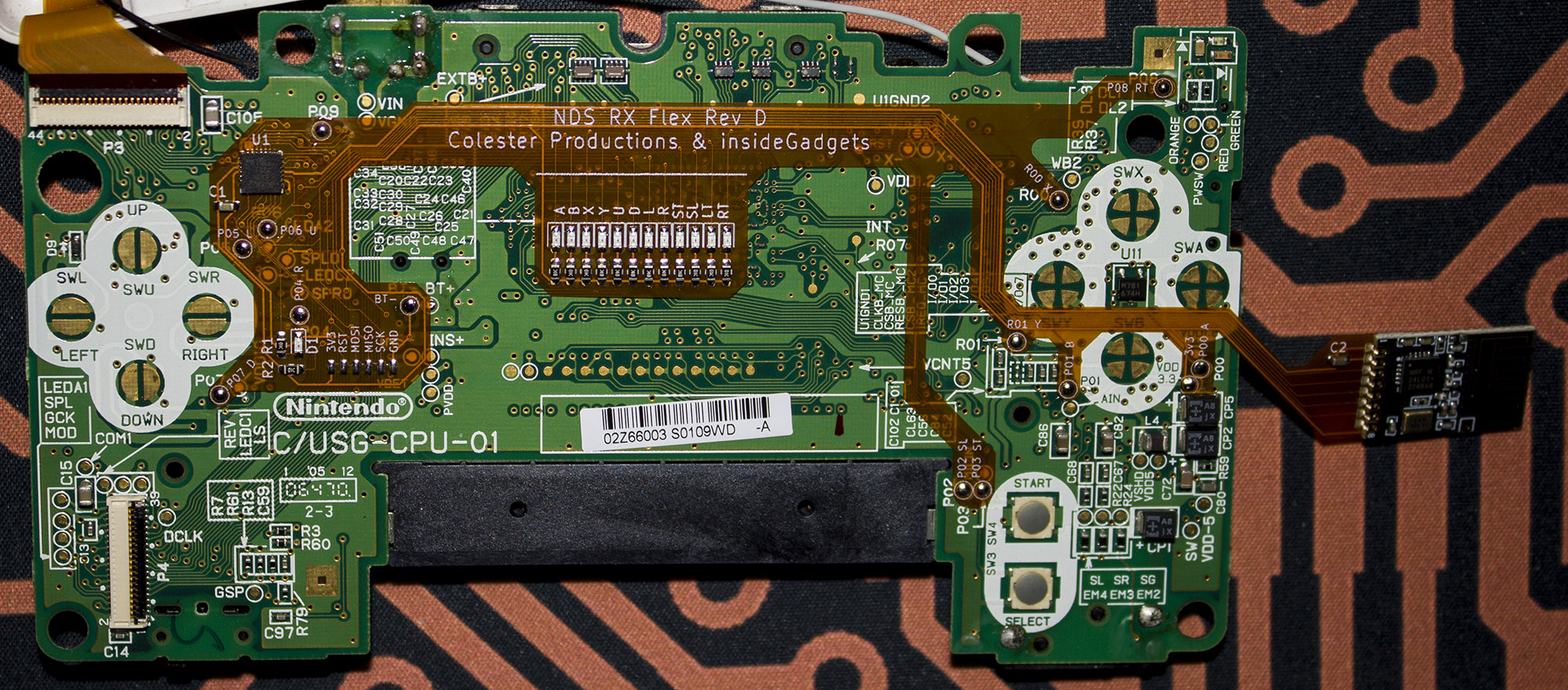 You should now plug in the bottom screen and power up the DS Lite to confirm the installation was successful. If you power up your GB/GBA/DS transmitter cart and press buttons, you will see the LEDs on the flex board light up.
It's up to you if you wish to leave the LEDs as they are or cut the flex board to remove them as indicated by the white line.
Permanently remove the pen holder.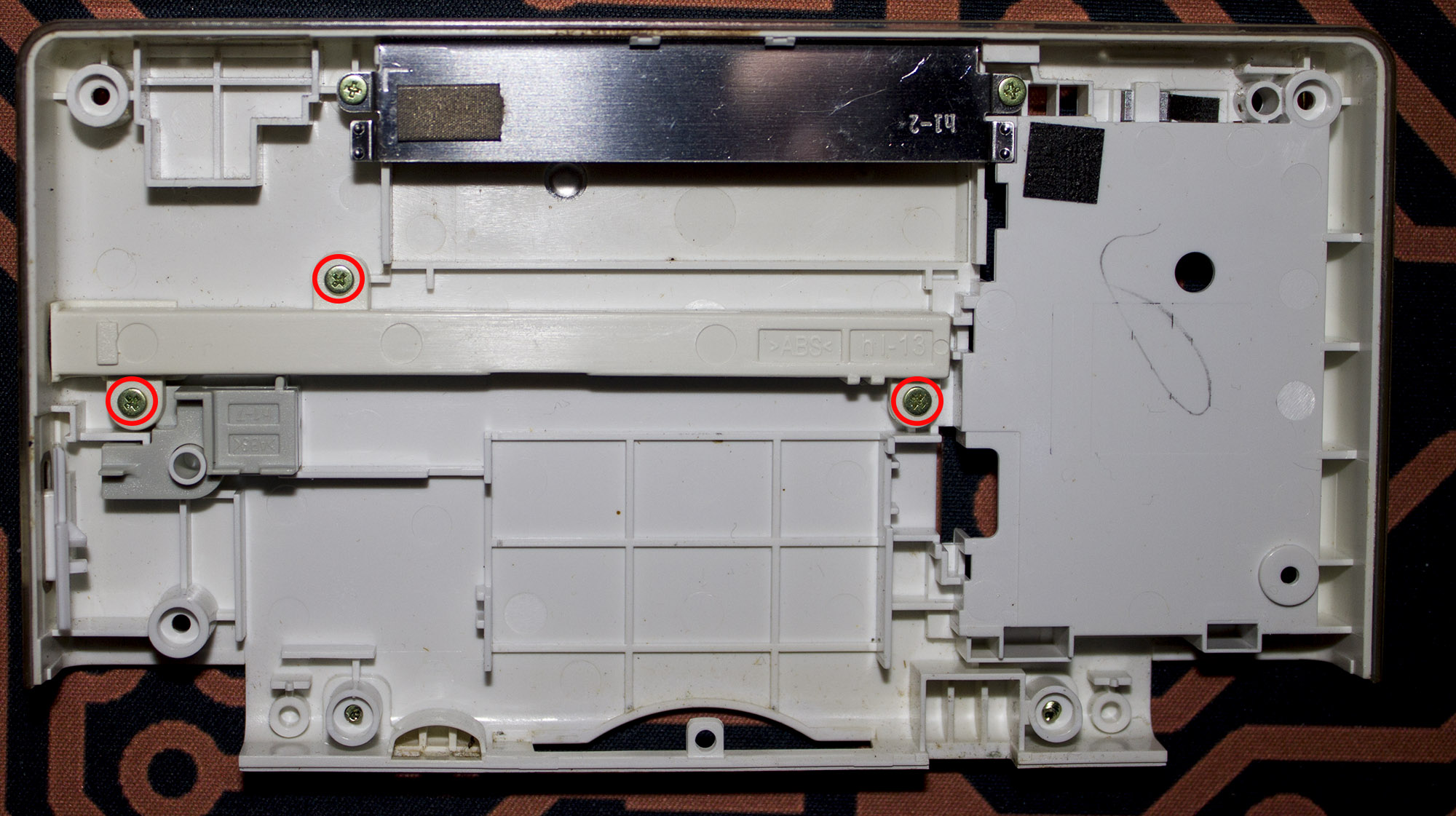 Position the wireless module into place and put the DS Lite back together.